We know how daunting it can be when you start breast feeding your little one for the first time. The distinctive Symphony breast pump with its research-based pumping programs has been developed specifically to support mothers throughout their lactation journey: to initiate, build and maintain an adequate milk production.
The emotional closeness and the bond between mother and baby during breastfeeding are very special. It is no wonder, then, that mothers are reluctant to place their trust in a breast pump. But when direct breastfeeding is not possible or the mother is experiencing difficulties, switching to a breast pump might be very helpful.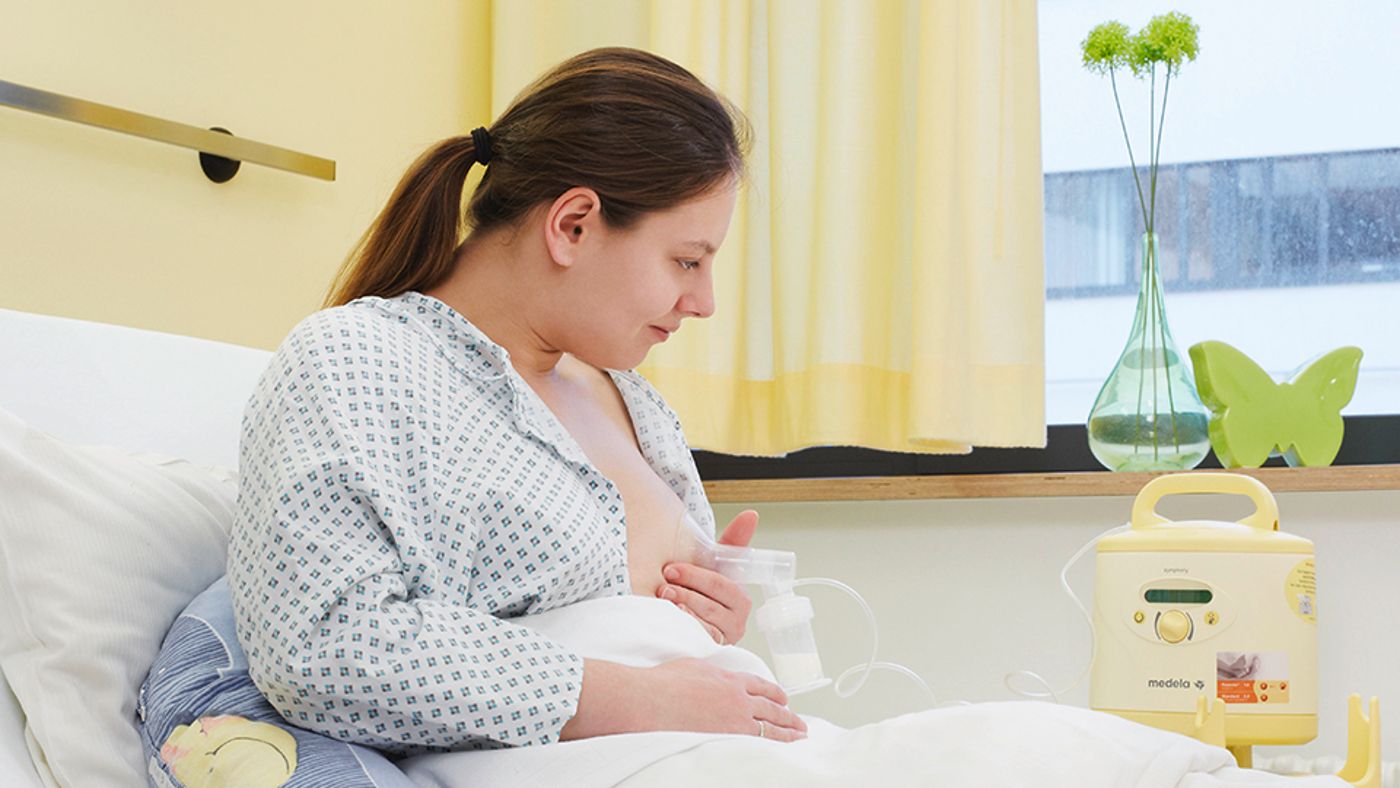 Based on clinical research, Medela developed the breast pump Symphony that mimics the natural sucking behaviour of infants at the mother's breast to initiate milk production in the first few days after birth and to optimise milk output during established lactation.
Benefits of Subscribing:
Enjoy the full benefits of a hospital-grade pump at a fraction of cost
No need to worry about future maintenance
Decluttering – no need to store the pump since it is temporary
Receive a FREE pump that you can keep for long term pumping
Free pump delivery and collection included!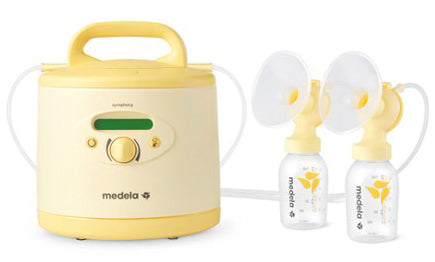 Benefits of Symphony double breast pump
The hospital-grade, multi-user Symphony breast pump with its technical features and accessories is based on clinical research and is designed to support mothers to meet their individual needs throughout their lactation journey.
Symphony features Medela's initiation technology and 2-Phase Expression technology, comes with overflow protection and is equipped for double and single pumping.
Supports mothers to effectively initiate, build and maintain an adequate milk production.
Helps initiate lactation when using the INITIATE program
Assists mothers to build and maintain their milk production when using the MAINTAIN program
Alleviates symptoms of engorgement and helps heal mastitis
Brings out flat or inverted nipples
Easy to use and pleasingly quiet operation
What is 2-Phase Expression technology?

Medela breast pumps feature research-based and patented 2-Phase Expression technology which is shown to get more milk when double pumping*. Through research, Medela learned that there are two distinct phases of how babies breastfeed:
1. Stimulation Phase - when babies first go to breast, they suck fast and light to start milk flowing.
2. Expression Phase - after milk flow or "let down" starts, babies breastfeed with a slower, deeper suck, bringing out more milk faster.
With 2-Phase Expression technology, Medela breast pumps work more like breastfeeding babies.
Advantages of 2-Phase Expression:
Maintains lactation due to simulation of baby's sucking behaviour
Feels natural
Provides optimal mix of comfort and efficacy
Expresses more milk in less time
Shorter pumping sessions due to quicker time to milk ejection
Allows easier transition from breastfeeding to pumping
All Medela Breast Pumps Use 2-Phase Expression Technology
All products feature the 2-Phase Expression Technology for increased efficiency and comfort.
Solo
Swing Maxi 2.0
Freestyle Handsfree
We have made Symphony breast pump accessible for all mothers
With the goal of supporting mothers in their lactation journey, we have various subscription packages that give you access to subscribe the Symphony breast pump at your desired timeline while receiving a free Medela portable pump to help support and build a longer lasting breast feeding experience.